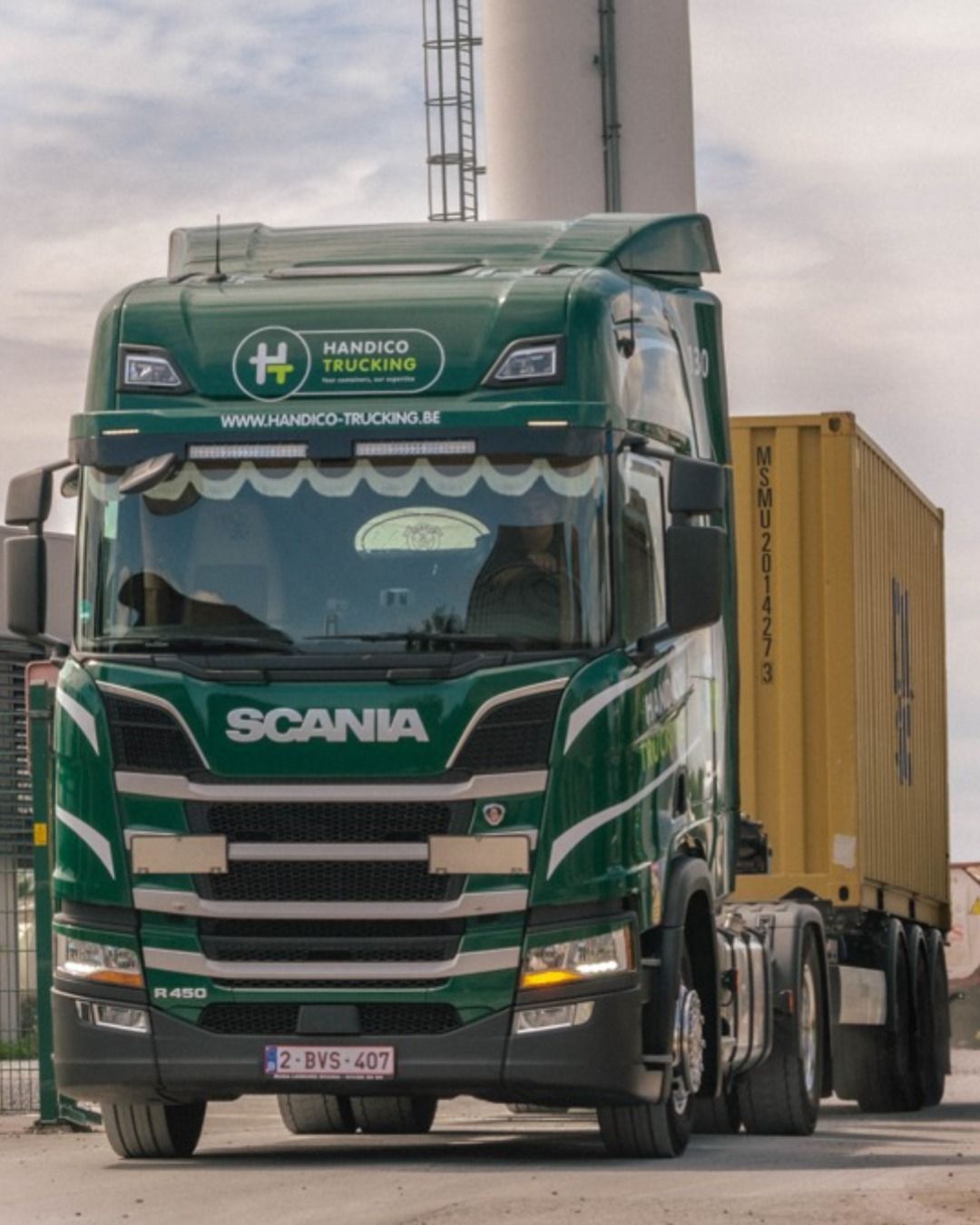 As the storm season has started over Western Europe, the transportation industry braces itself for the challenges that come with adverse weather conditions. For Handico Trucking, preparing for this period is crucial to maintaining seamless operations and ensuring the safety of both cargo and personnel. Whilst also continuing to provide our services to our customers.
Storm season in Western Europe, typically spanning from late autumn through winter, brings a myriad of challenges such as heavy rainfall, gusty winds, and potential disruptions. Terminals close, or operate at limited capacity and roads are blocked with traffic. All of these factors possibly lead to major delays in container deliveries.
Proactive Strategies: Handico Trucking's Approach to Storm Preparedness
To mitigate the impact of storm season, Handico Trucking adopts a proactive approach by implementing comprehensive strategies and protocols. Once a storm warning is sent out for the ports of Antwerp or Rotterdam we will send out a newsletter to warn our customers ahead of time. We also pro-actively start to pick-up containers from the port, that is if they are available for pick-up. This allows us to anticipate potential disruptions, minimizing delays and ensuring cargo arrives at its destination safely and on schedule.
Collaboration and communication also play a pivotal role in our storm preparedness. WE maintain constant communication channels with drivers. We can provide them with updated weather forecasts and alternative routes if needed, and they can update us on potential delays. This streamlined communication ensures that everyone involved is well-informed and can adapt swiftly to changing conditions.
In conclusion, storm season in Western Europe poses challenges, but we at Handico Trucking stand prepared. Through proactive measures, employee training, and a focus on safety, Handico Trucking remains committed to delivering exceptional service even amidst challenging weather conditions. We do our utmost to minimize delays and keep you informed. As the storms brew, the company's dedication to efficiency and safety remains unwavering, ensuring that your goods reach their destinations reliably and securely.