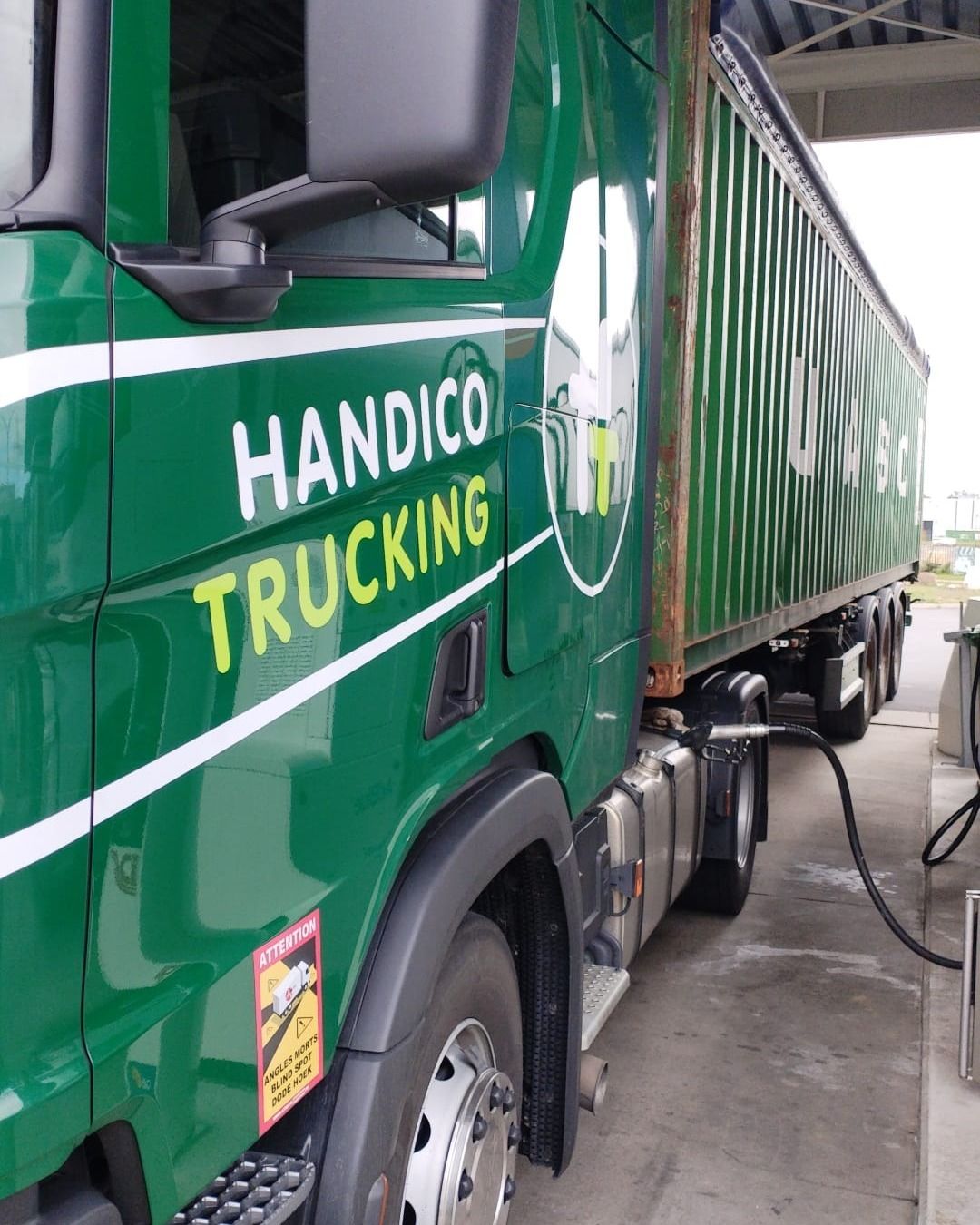 In today's world, sustainability is a top priority for all businesses in the transportation sector, and Handico Trucking is no exception. As concerns about environmental impact grow, our customers are seeking greener alternative to traditional fuel sources. This is where we as Handico Trucking step in, offering eco-conscious customers a reliabe partner for HVO (Hydrotreated Vegetable Oil) powered trucking.
What is HVO, and Why is it Eco-Friendly?
HVO is a sustainable and renewable alternative to conventional diesel. It is refined from renewable sources such as vegetable oil and animal fats, making it cabon-neutral. Compared to conventional fossel fuels, HVO produces significatly fewer harmfull emissions.
The Advantages of Choosing Handico Trucking for HVO-Powered Solutions
Environmental Responsibility: If you choose Handico Trucking's HVO powered trucking, you are taing a significant step towards reducing your company's environmental impact. Handico Trucking's commitment to sustainability perfectly alligns with your green goals, contributing to a cleaner planet
Cost-Efficiency: HVO does not compromise on truck performance. In fact, it outperforms conventional diesel fuel, providing our fleet improved mileage and reliabilty. In the long run this will translate to cost savings.
Reliability and Expertise: At Handico Trucking we have years of experience in trucking, with our roots going back to the 1930s. Our mechanichs maintain our HVO-powered trucks to the highest standards. This ensure your goods are tranported on time and in safe condition.
Customized solutions: At Handico Trucking we understand every business has its own needs for transportation. We can work closely with you to develop a customized HVO solution, that is fully tailored to your requirements, whether you need a reefer container, dry cotnainer or hazardous goods transported.
Compliance and Regulations: Nowadays it is important to stay compliant with ever evolving environmental regulations. At Handico Trucking we can take part of this responsibility out of your hands by ensuring our HVO-powered trucks meet all required emissions standards and legal requirements.
Seize the Opportunity for a Greener Tomorrow!
In a world increasingly focused on sustainbilty. transitioning to ece-friendly is no longer just a choice - it's a necessity. Handico Trucking's HVO solutions offer you the opportunity to significantly reduce your carbon footprint, while benefitting from our highly dependable tranport services.
Don't miss out on the chance to experience eco-friendly trucking at its best with Handico Trucking. Reach out to u now, to dicover how our HCO-powered innovations can transform your operations to a brighter and more sustainable future. Join us in driving transformative change, one HVO-powered trip at a time. Act today for a greener tomorrow!
Click here to contact us for your HVO quote