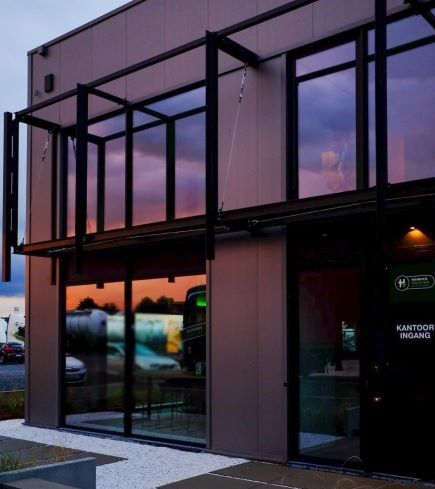 Last weekend we at Handico Trucking opened our brand new office at the same location as our old office. We share this building with our sister company Withofs Bulk Logistics. To celebrate we organised a barbecue for all of our office staff, drivers and friends and family.
Our new office is designed to be climate neutral. All electricity is provided by our own solar panals. Heating and cooling is provided by a state of the art system of heat pumps, ventilation and floor heating. Cupboard space has been reduced to a minimum to help us achieve our goal to be paperless by the end of the year.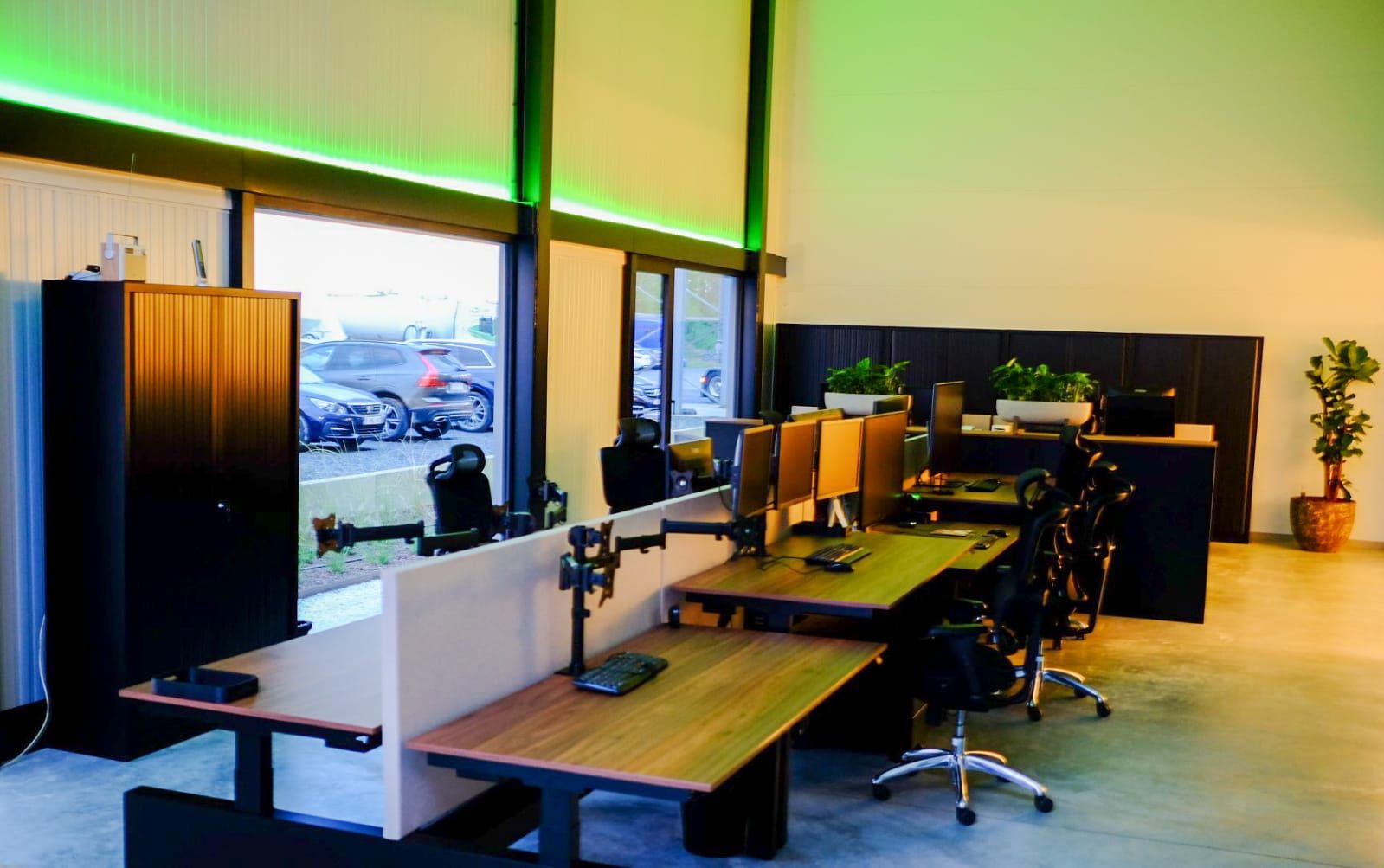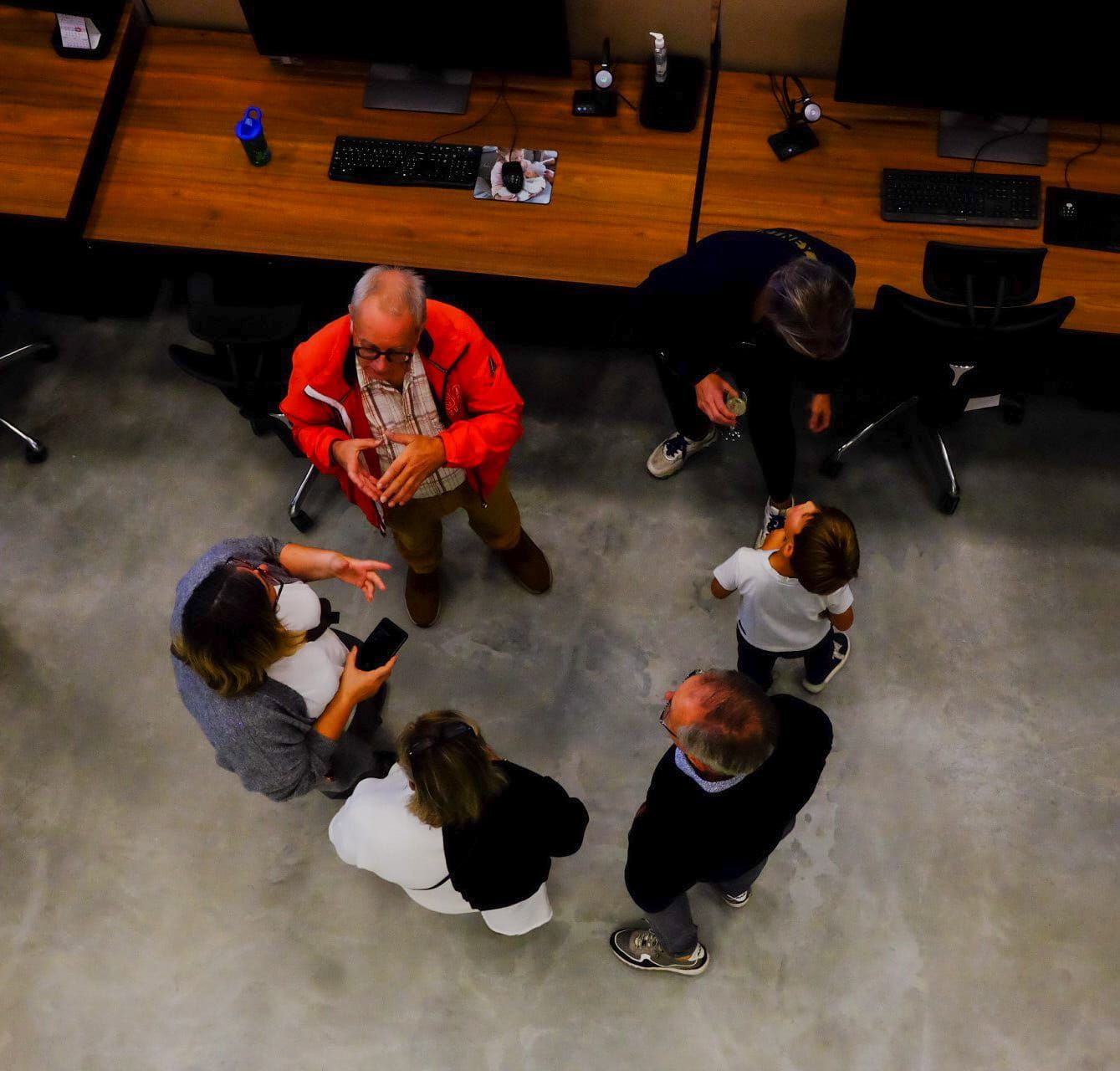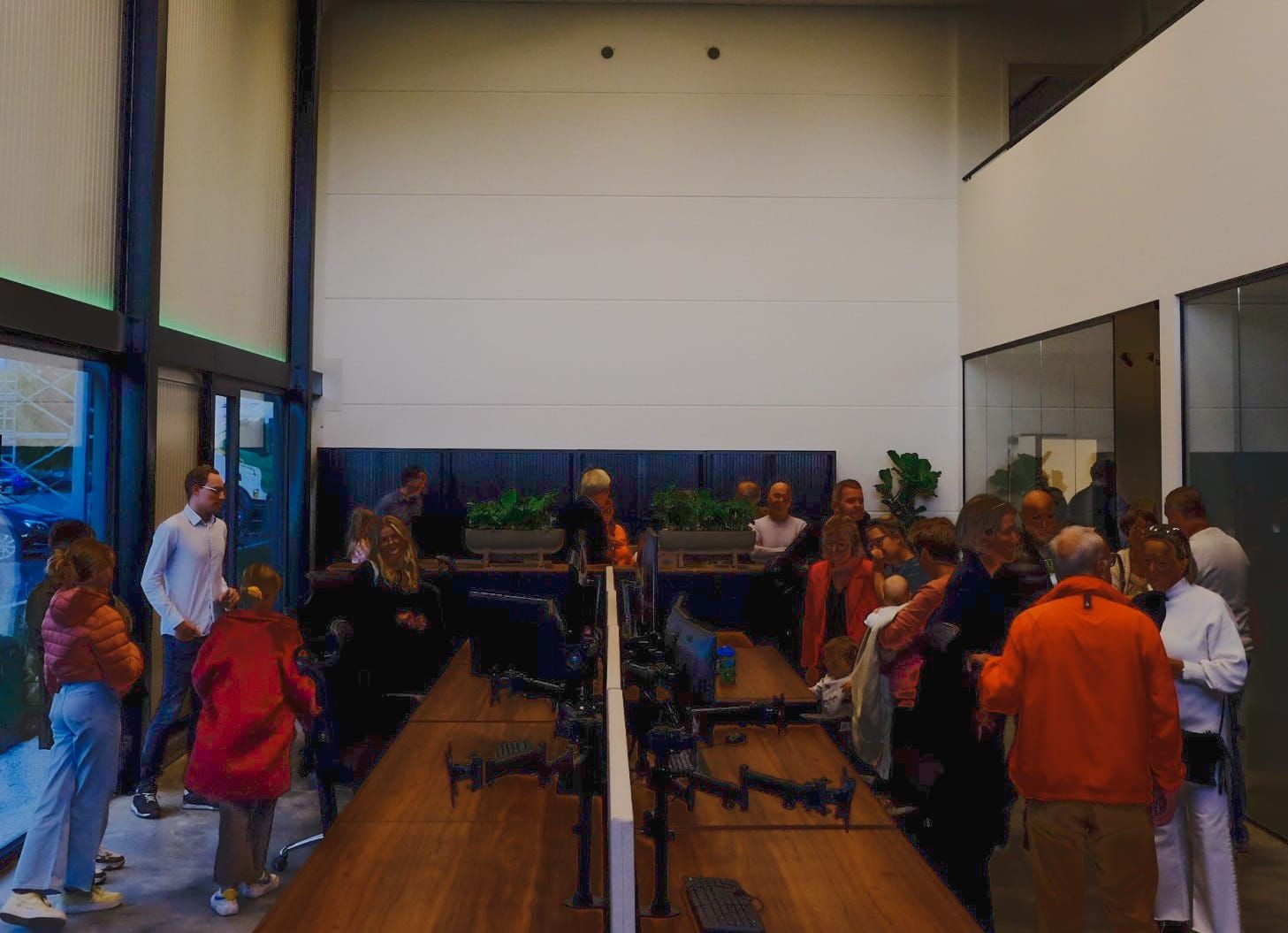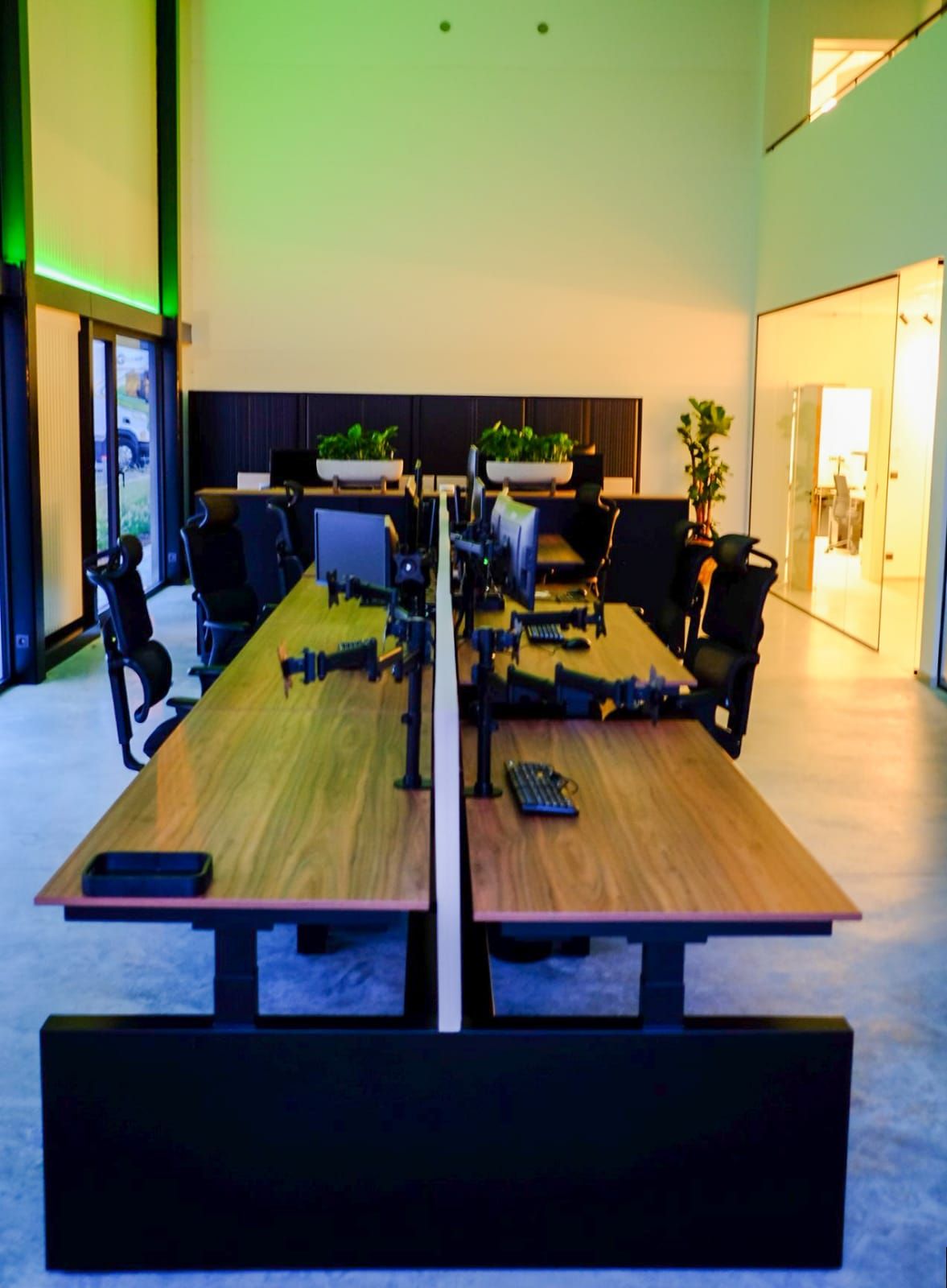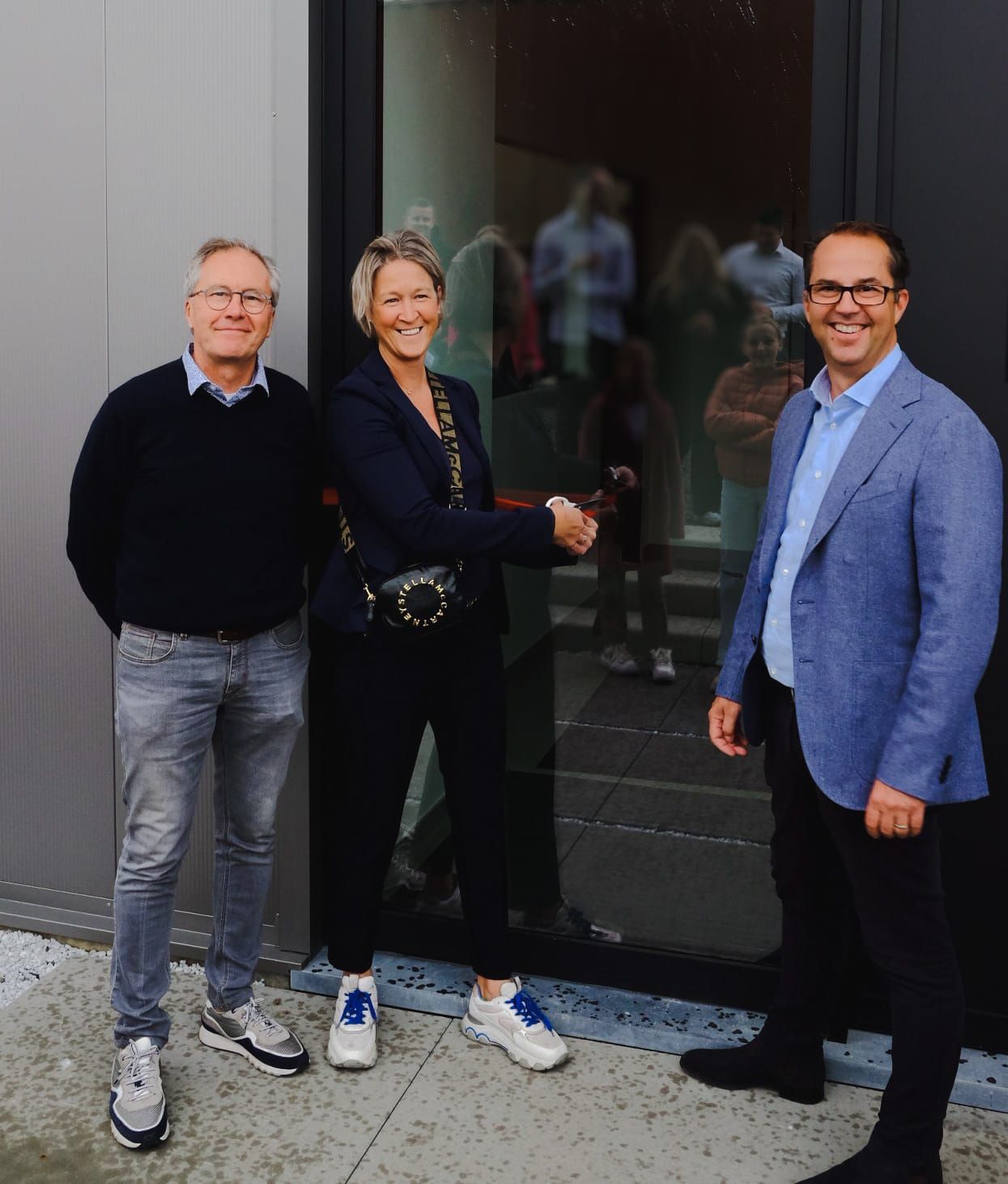 In the design and furniture of the office we also took into account our staff's well being. Everyone now has a sit-stand desk. To make calls more convenient we now make use of headsetphones. The climate system, combined with high ceilings will also create a better working environment.
At our new office we will continue to the service you are used to, to uphold the promise we make: Your containers, our expertise!