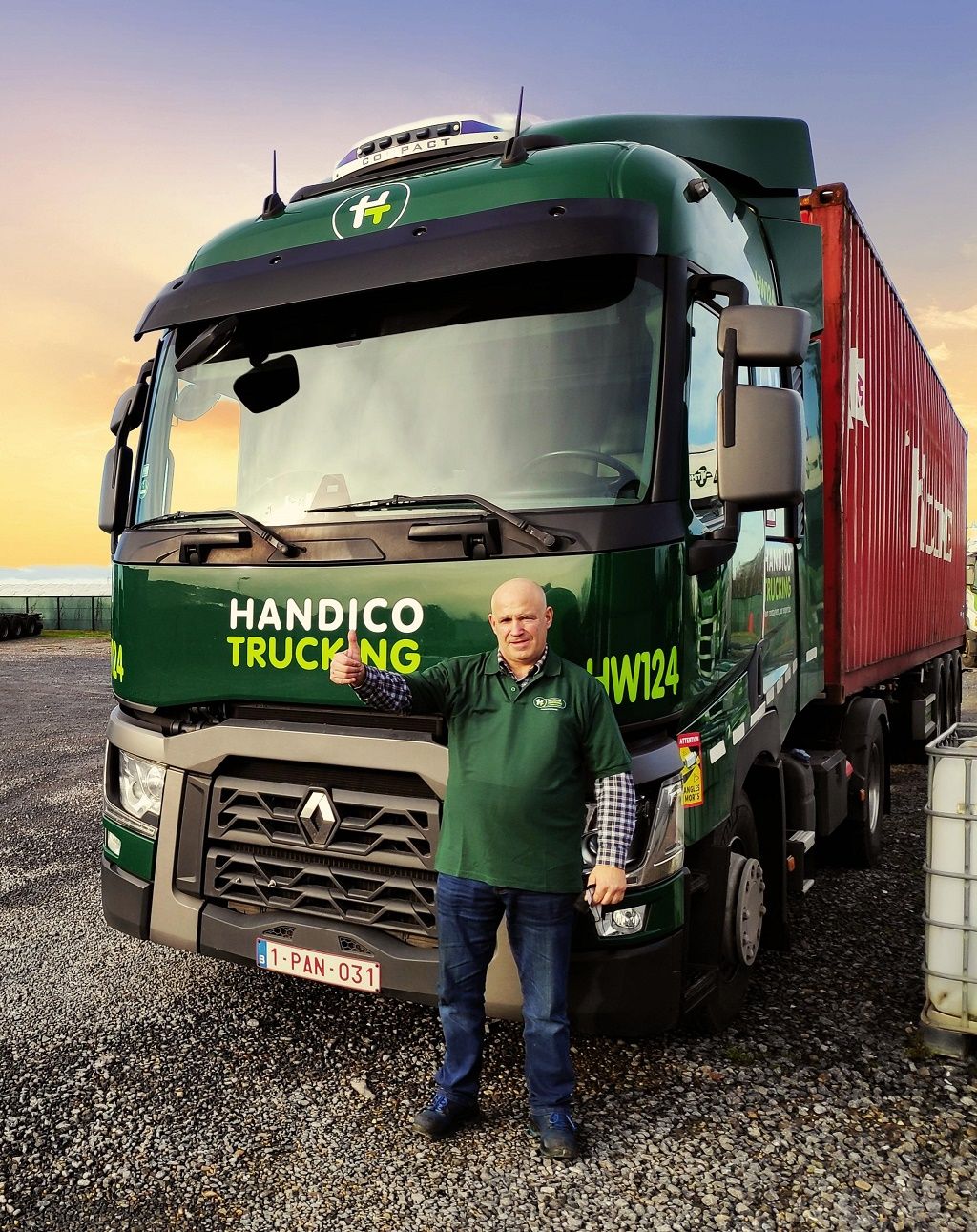 Handico Trucking is actief in deep-sea containertrucking. Wij zijn zowel nationaal als internationaal actief, met in hoofdzaak de havens van Antwerpen en Rotterdam als uitvalsbasis. We zijn een dynamisch team en in volle expansie.
De functie:
Als chauffeur binnen ons bedrijf ben je verantwoordelijk voor het vervoeren van zeecontainers vanaf de haven van Antwerpen. De ritten vinden vooral plaats binnen de Benelux, West-Duitsland en Noord-Frankrijk. Je werkt van maandag tot en met vrijdag. Incidenteel vertrek je op zondagavond of ben je op zaterdagochtend thuis.
Jouw profiel:
Je beschikt over een geldig rijbewijs CE met code 95.
Je hebt ervaring met trekker oplegger.
Je bent flexibel in uren. Het is voor jou geen probleem de hele week in de vrachtwagen te slapen.
Je gaat netjes om met je spullen en zorgt dat jou trekker er verzorgt uitziet.
Je bent klantvriendelijk en correct.
Kennis van de haven is een plus.
ADR-colli is een pluspunt. Indien je dit niet hebt sta je er voor open sta je er voor open dit te gaan halen.
Je spreekt Nederlands en Engels. Kennis van Frans of Duits is een plus.
Wij bieden:
Goed materiaal dat je mee naar huis mag nemen.
Een stabiel organisatie en een hecht, collegiaal team.
Aantrekkelijke en marktconforme loonvoorwaarden.
Vast contract na een positieve inwerkperiode
Correcte betaling.
Interesse?
Verzend vandaag nog je sollicatiatie naar: Handico Trucking, Kiezelweg 44. 3620 Lanaken. Je kan ook bellen naar: 089 74 55 04 of mailen naar: borbala.tuczai@sdsbo.com