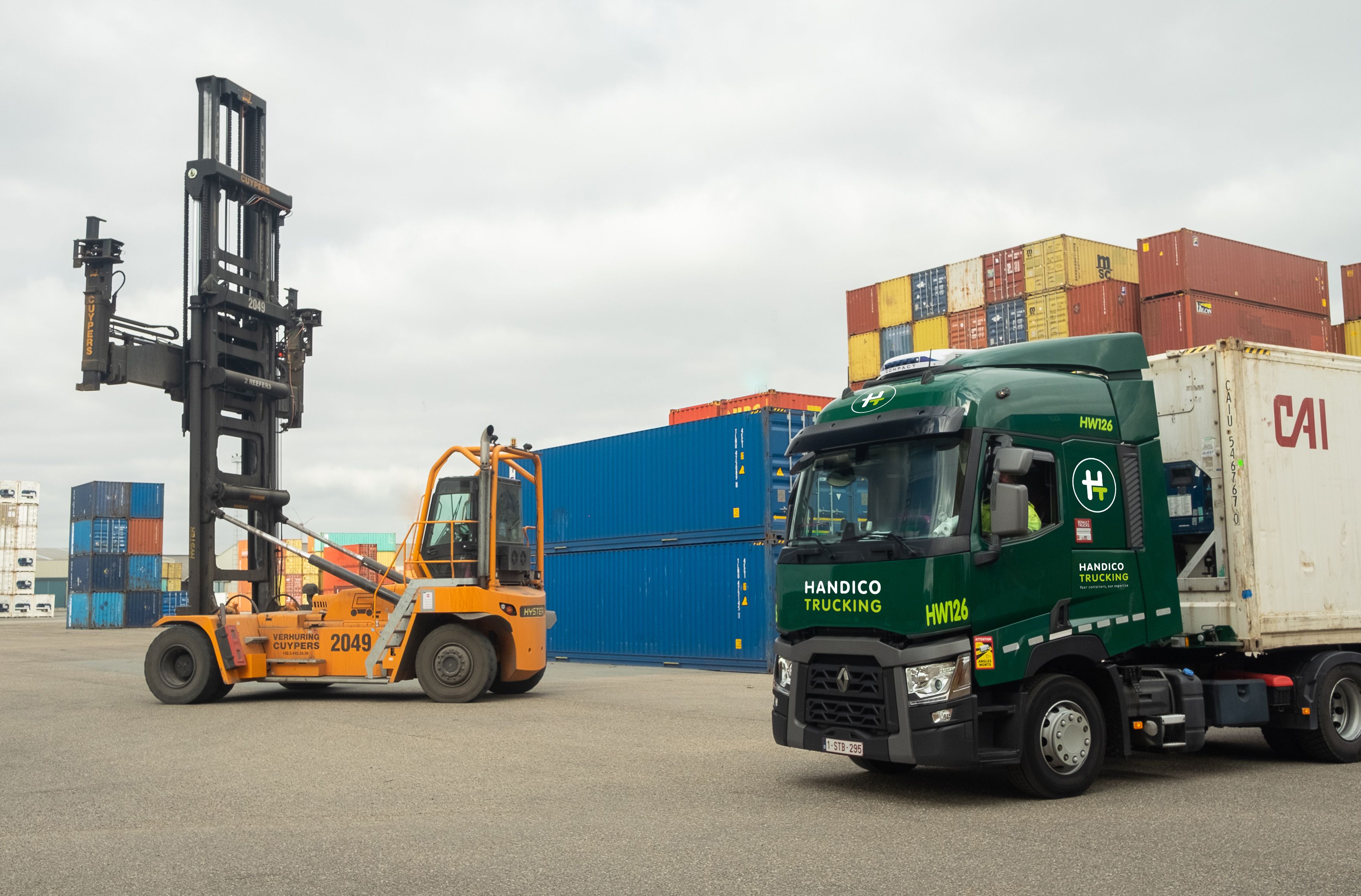 Since 2007 Handico Trucking has evolved from a small family company with a few trucks, to a major player in Antwerp, Rotterdam and Duisburg. To accompany this development we felt it was necessary to reflect it in our communications. We are therefore pleased to introduce to you our new logo and corporate identity.
A new logo and style
Having a new identity always starts off with the most important thing. A brand new logo. We decided to go for a more organically shaped hallmark with round forms and fresh colours. In the last couple of weeks all our trucks have also been fitted with this new look. We hope you all enjoy it as much as we do!
The values we keep
To accompany our new brand identity we also had a look at what we value as Handico Trucking. We have decided on five values that are at the core of how we operate. Trust in us is met with efficiency and integrity. In all that we do we strive for excellence and with the highest respect for our clients' needs.
Our new vision and mission
As the container trucking market has developed and changed over the years, we chose to re-define our brand's vision and mission. We want to make a difference by exceeding our customers' expectations in offering all services related to the transport of containers to and from major seaports in Western Europe. We strive to be the preferred supplier for 'one-stop-shop' container transport and related services. Customer care with a personal touch and digital follow-up throughout the customer journey are the key to our success!
Would you like to know more? Contact us now and find out how we can arrange a transport for you!