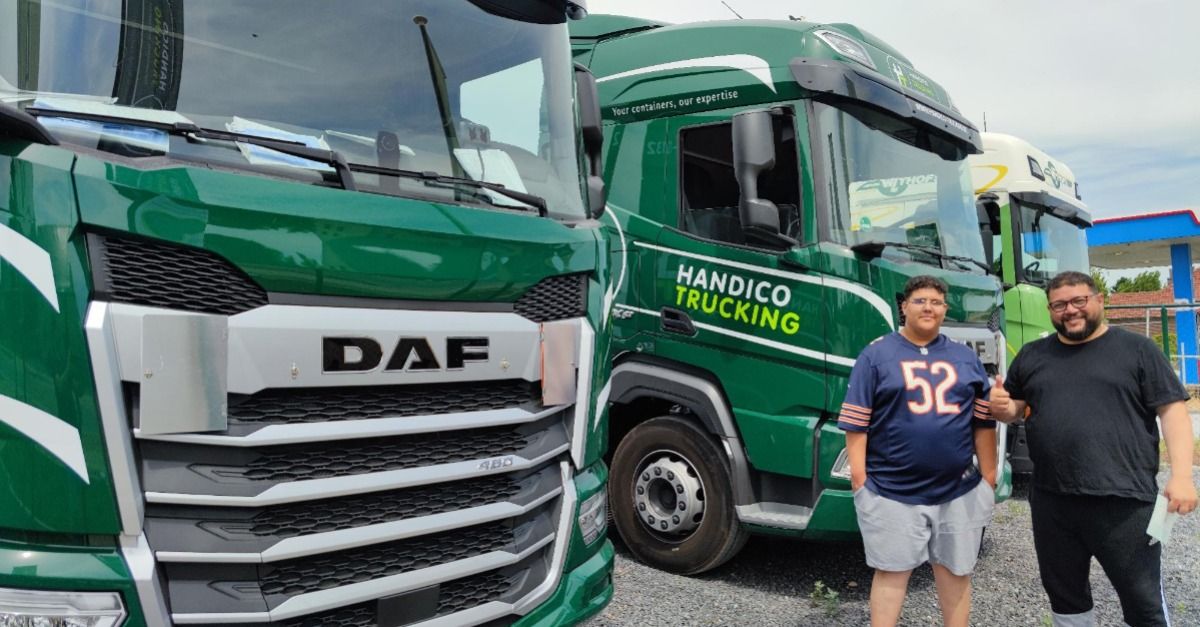 Handico Trucking, is thrilled to introduce its latest addition, the state-of-the-art DAF XF 480 truck. Alongside this powerful machine, we have also revamped its truck entrance with eye-catching welcome signs. In this blog, we'll delve into the remarkable features of the DAF XF 480 truck and the captivating welcome signs that will leave a lasting impression.
The DAF XF 480: Power and Efficiency
The DAF XF 480 truck stands as a testament to Handico Trucking's commitment to excellence. With its robust PACCAR MX-13 engine, this truck offers a staggering 480 horsepower, ensuring exceptional power for any hauling task. Moreover, the truck's advanced aerodynamics enhance fuel efficiency, optimizing every kilometer and reducing environmental impact. Of course the engines are Euro VI emission class certified.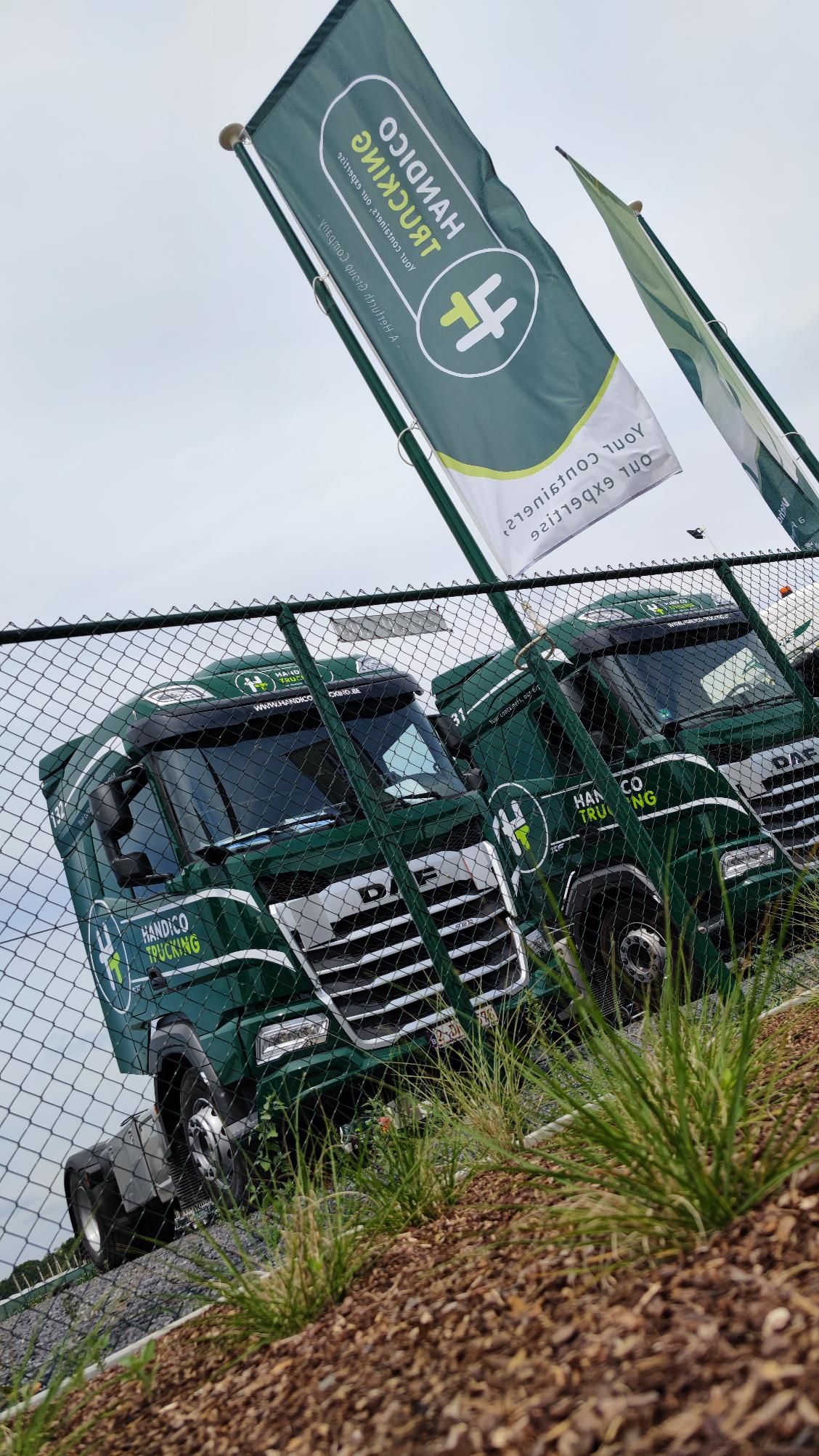 Cutting-Edge Features for Superior Performance
The DAF XF 480 truck comes equipped with cutting-edge features that elevate both driver experience and performance. The spacious and ergonomic cabin design prioritizes driver comfort and safety, reducing fatigue during long journeys. Innovative technologies such as adaptive cruise control, lane departure warning, and advanced emergency braking systems ensure a secure and efficient drive. With its enhanced payload capacity and superior handling, the DAF XF 480 truck provides an unparalleled level of productivity and reliability.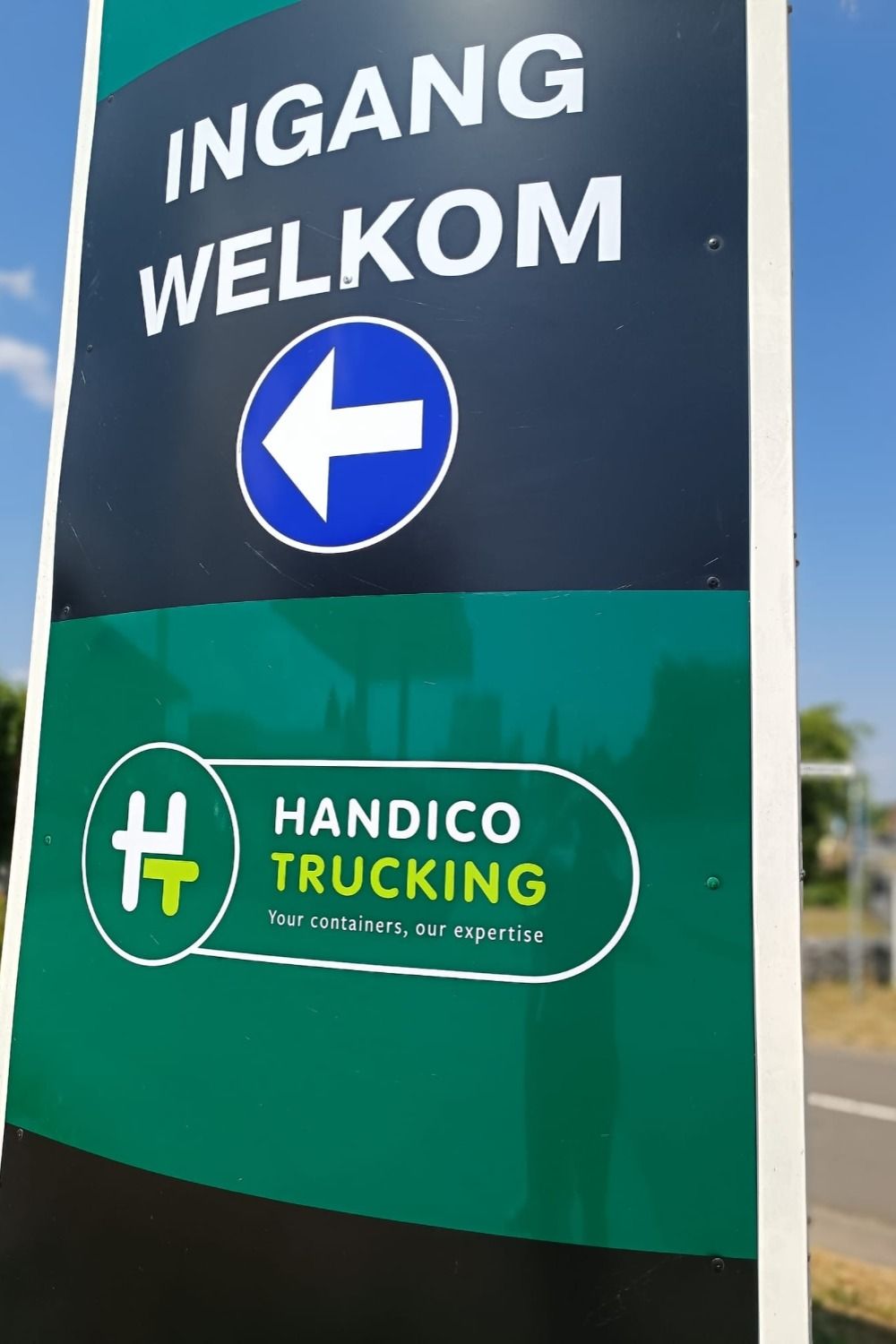 Captivating Welcome Signs
Handico Trucking's commitment to excellence extends beyond its fleet of trucks. WE recently installed new captivating welcome signs at our truck entrance. These signs feature eye-catching designs, incorporating the Handico Trucking logo and a warm welcome message. The signs are crafted with durable materials to withstand various weather conditions, ensuring longevity and continued visual appeal. The revamped truck entrance creates an inviting atmosphere for both drivers and visitors, leaving a positive and lasting impression.
Experience the power, efficiency, and visual allure of Handico Trucking's new DAF XF 480 truck and captivating welcome signs firsthand. Whether you're in need of reliable transportation services or interested in joining our team of dedicated drivers, we invite you to reach out to us today. Contact us via the button below or visit our website to learn more about how we can meet your transportation needs. Let us exceed your expectations with our top-notch services and state-of-the-art fleet.
Contact us